As a small dealership in Portland, Oregon, we specialize in finding and reconditioning older Subarus.
We are always looking to buy Subarus and specifically are looking for 2000, 2001, 2002, 2003, 2004, 2005, 2006, 2007, 2008, 2009, 2010, or 2012 model year Subaru Outback, Legacy, Impreza, Forester, or Tribeca.
If your Subaru has head gasket issues, other mechanical issues, or minor body damage, we would still be interested in talking to you about buying your car. Generally the maximum mileage the car can have is about 150k miles.
We can only buy Subarus with a clean title that is in the seller's name, we can sometimes offer more than trade-in value for your Subaru if it is clean and well-maintained.
If you call us at 503-893-9565 or email us at ian @ esprit motors . com we can give you an estimate as to how much we would be willing to offer you for your car. Please include the year, model, trim level, number of miles, options, and a description of any significant issues or damage.
Thank you!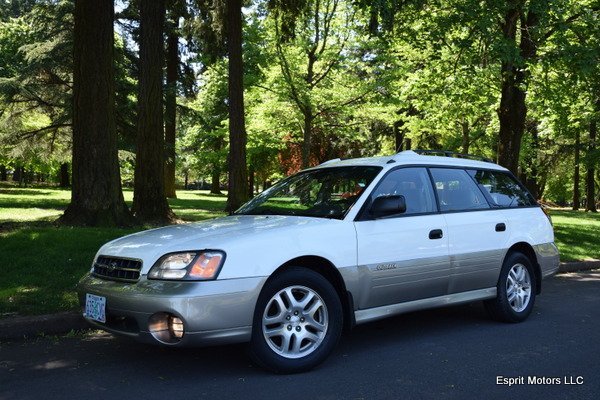 ---