We are pleased to offer a service that many of our customers have long asked for — hiring Esprit as an auto broker / car consultant for any car purchase.
Esprit Motors can help you to:
— Identify the right car (year, make and model) for you within your price range given current market conditions;
— Research and locate a car that is the year, make and model you are looking for, with the trim package and options, mileage, and color;
— Inspect the car with you or independently within the Portland metro area; if the car is located further away, we can help find a way to inspect it so that you have all the information you need to make an informed purchase;
— Assist with negotiation strategy, shipping, and purchase decisions. You pay the seller directly with zero markup from us.
Pricing
Auto brokerage / car consulting services start at an initial fee of $500 for four hours of consulting tracked in 15-minute increments. Additional time is charged at an hourly rate.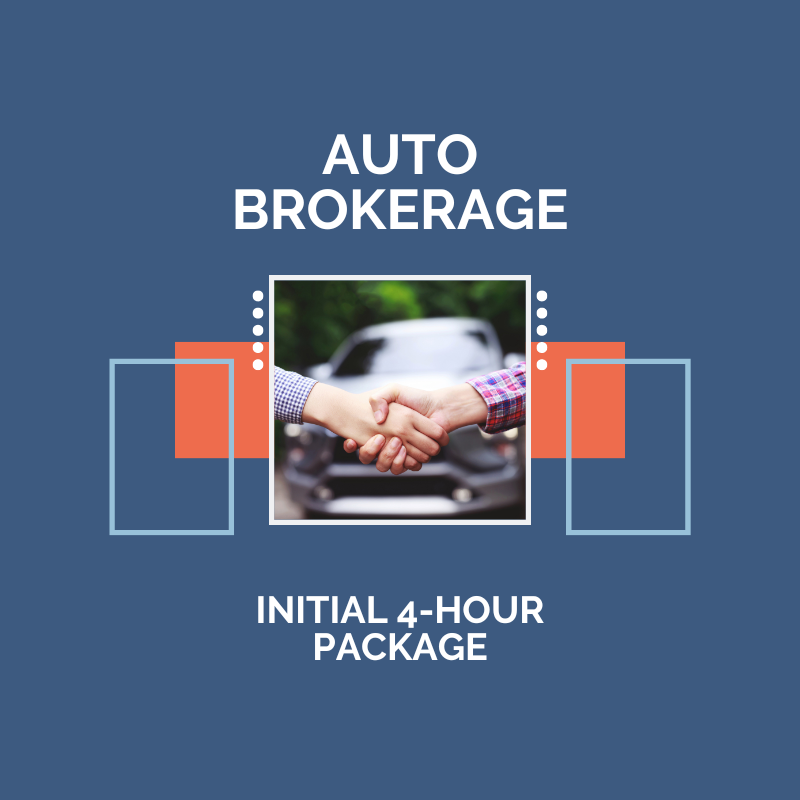 Initial Fee: Car Consulting / Auto Brokerage
Auto brokerage / car consulting services start at an initial fee of $500 for four (4) consulting hours tracked in 15-minute increments.
---
Frequently Asked Questions about Auto Brokerage
Who should hire an auto broker?
Just about anyone who does not have the time or knowledge to purchase a car on their own would benefit from hiring an auto broker. Auto brokers can help a customer to purchase a car at any price point and offer a way to have someone use their knowledge and experience about cars and the car buying process to help make your car purchase go more smoothly.
Why do you charge a flat fee instead of a percentage of the purchase price?
Because finding a less expensive car is usually more work than finding a newer car.
Why do I need a broker for an inexpensive, older car?
The older the car, the harder it is to find a good, reliable example without major issues. We have a whole blog post that describes this here.
Why can't you find me a car through the dealer auctions?
We find that it is faster to find cars by looking at the current available inventory through dealers or private party sales. Almost every car being sold at a dealer auction needs some sort of work, from something as simple as a good detail to major mechanical repairs. When we acted as a broker to find a car through the wholesale dealer market, it usually took between 6-12 weeks to find, ship, and recondition a car. Most customers need a car sooner than that.
Can you buy the car and we will buy it from you?
Unfortunately, no, this requires a dealer license.
I'm not sure I really need a broker. What happens if I hire you and then find out I don't need your services?
We talk to all our clients before starting work to make sure that our services are the right fit for you. We want everyone to have a satisfactory experience and will be upfront with you as to whether or not your ideal car, price range, or time frame is not likely to work for either of us.
---
Want to learn more?
Send us an email or call us at 503 – 893 – 9565 for a free brief consultation. We can chat about how we can help you research, identify, select, inspect, and purchase your next car!
---
Here are some reviews from past auto brokerage customers. More reviews can be seen here.
"Working with Esprit Motors helped us buy the exact car we wanted for an extremely competitive price.

The last couple of years in the car market have been absolutely wild, with low inventory, prices sky high, and little negotiation. It was daunting to want to purchase something but not feel like we were at the mercy of a dealership.

Ian took our list of cars and options and used his market knowledge and dealer access to help us understand what was available in the market, how different factors affected pricing, and the wholesale-retail spread so we could feel confident that when we found "the one" it was a very good deal. His knowledge and relationships with shippers allowed us to search the full West Coast. Ian advised us on what to watch out for and counseled us to skip over some listings when he felt like the seller might be holding something back. Working with Esprit, we had access to both the wholesale and retail markets and the inside knowledge to successfully identify good deals in each.

Once we identified the car we wanted to purchase, Ian counseled us during the negotiations and arranged shipping for an extremely competitive rate. In the end, we got the car with every option we wanted, delivered to Portland, for the best price we had seen during our two-month search."
— Grant and Michelle G., Portland, OR (review received via email)
"Esprit Motors found the perfect car I was looking for! I went to Ian asking for a Lexus 200ct, I am very picky and wanted very specific options and colors. Both Kim and Ian were excellent communicators and helped me understand the process and gave me updates consistently. I highly recommend taking advantage of their added service of doing all the DMV paperwork. Kim and Ian know the rules inside and out and made me confident they had everything well under control. We did run into an issue with the seller and the DMV, Esprit Motors took care of everything to resolve the issue. They got on the phone and made calls on my behalf and worked with the DMV to seek clarity on a policy. It was a stress-free experience. Esprit Motors is a small, local company and I highly encourage everyone to use them for their next car purchase. Esprit Motors is a highly respectable, knowledgeable, and honest company! I LOVE my new (new to me) Lexus!"
— Rachael L., Portland, OR (review from Yelp)
"We recently purchased a 2014 Subaru Forester through Esprit Motors. We thoroughly enjoyed working with Kim and Ian. Their honesty and willingness to answer any questions really instilled confidence in our car buying process. We didn't have a lot of time for the traditional car-buying search but they were able to accommodate us. We gave them some parameters for the kind of vehicle we were looking for and budget limitations. After a few weeks, they found the perfect car for us. We highly recommend Esprit Motors for your next car purchase."
– Greg G. & Becky S., Portland, OR (review received by email)
---
---