We recently attended a Rollin' Oldies Vintage Trailer (ROVT) rally at Fort Stevens State Park in northeastern Oregon. Unfortunately, we weren't able to bring our Streamline Countess with us or stay for the entire weekend, but we did make it to the meet-and-greet trailer tour on Saturday morning. (Yes, we drove out there just to walk around for an hour and a half — that is a sign of a serious vintage trailer addiction!) Many thanks to the ROVT crew for humoring us with our questions and two small girls oohing and ahhing over everything. Here are some of the fun trailers that we saw at the rally.
Mid 1960's Silver Streak and a few flamingos:
1969 Bell: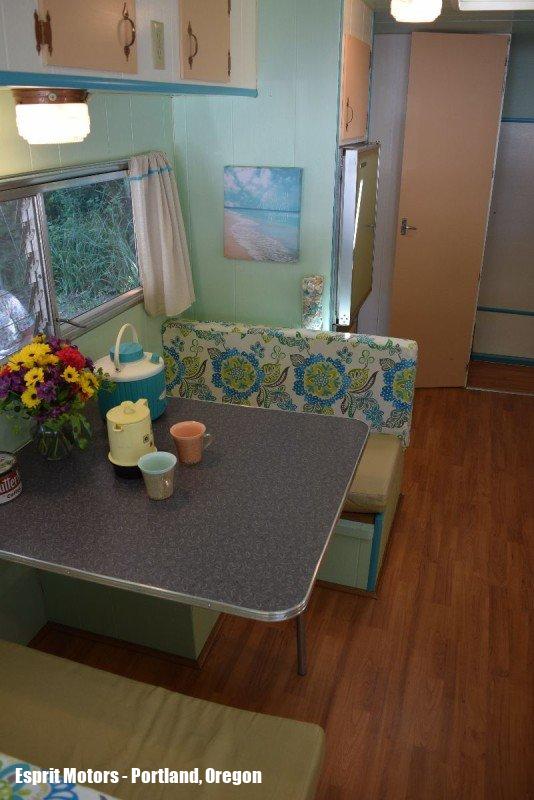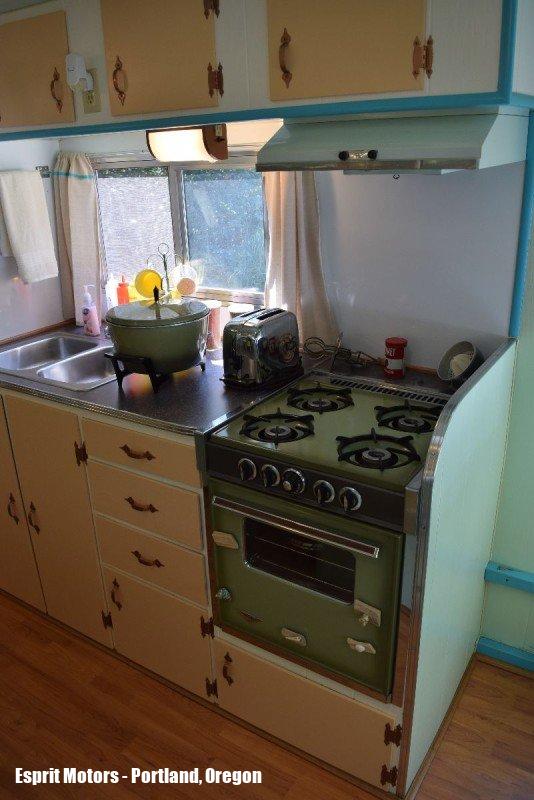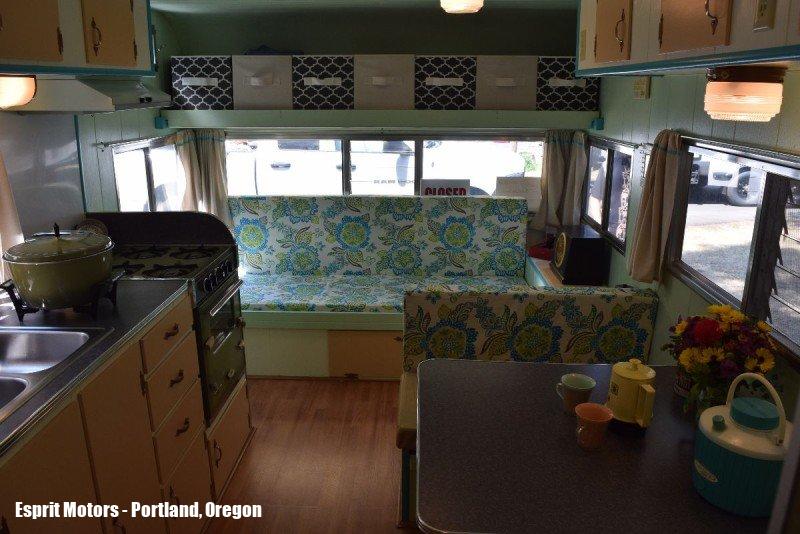 1968 Aladdin Hidaway: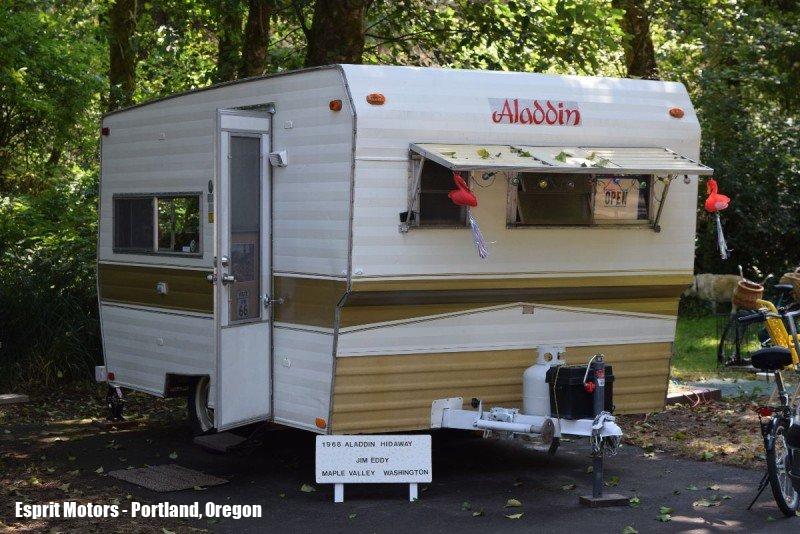 1963 (?) Silver Streak Sabre restored by Flyte Camp: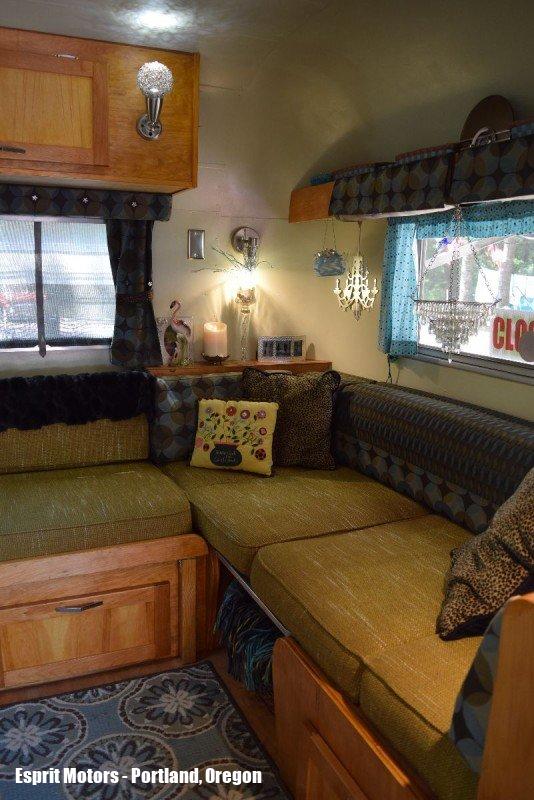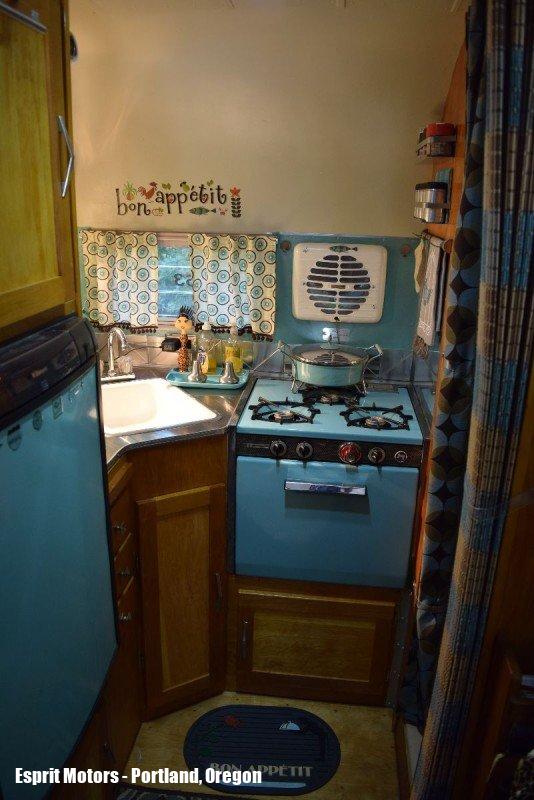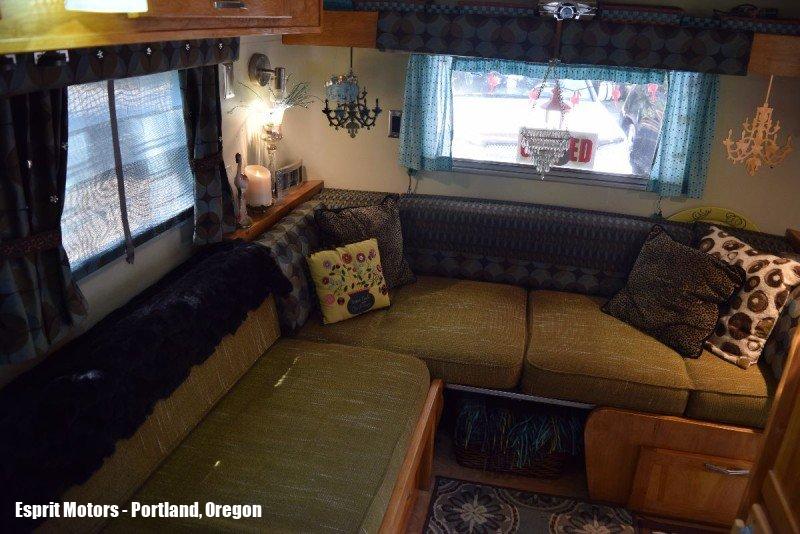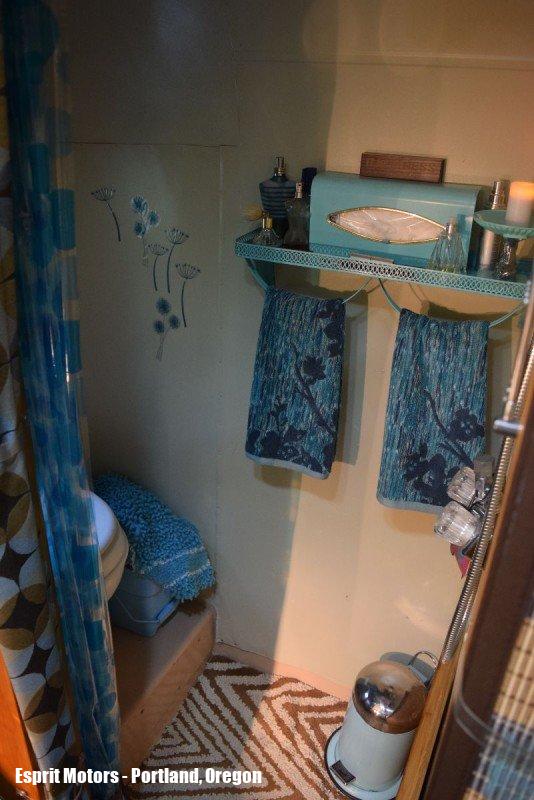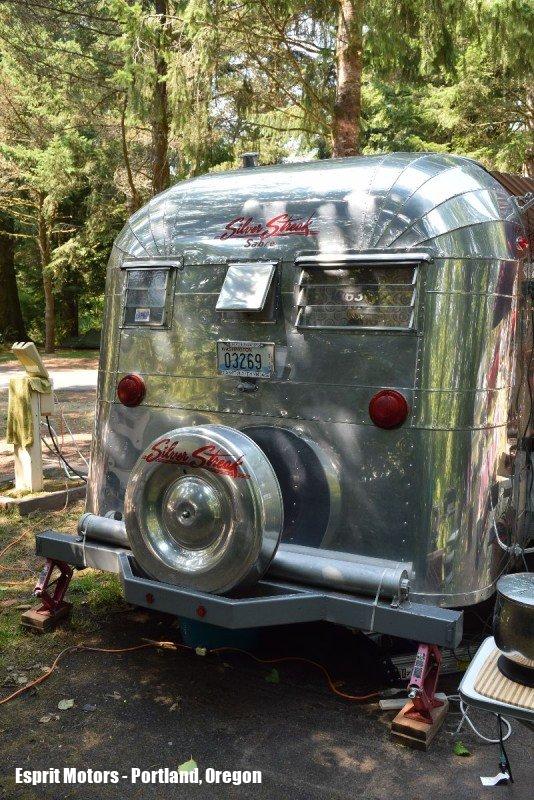 1954 Aloha: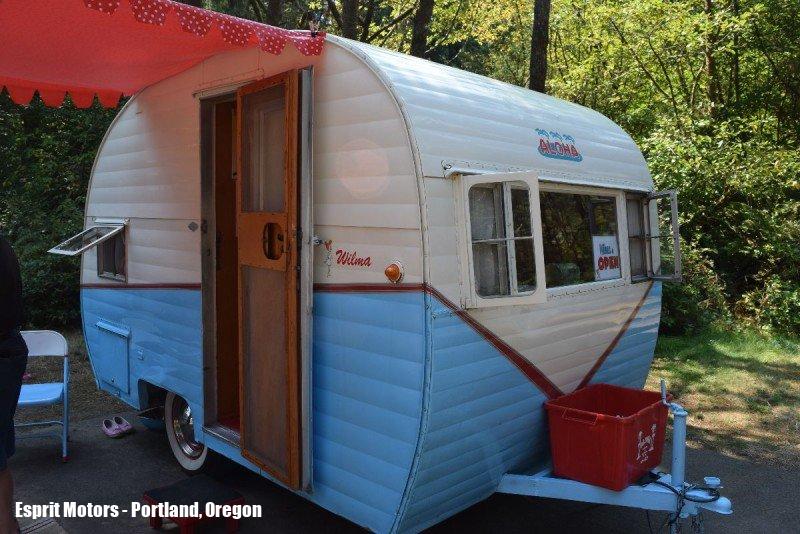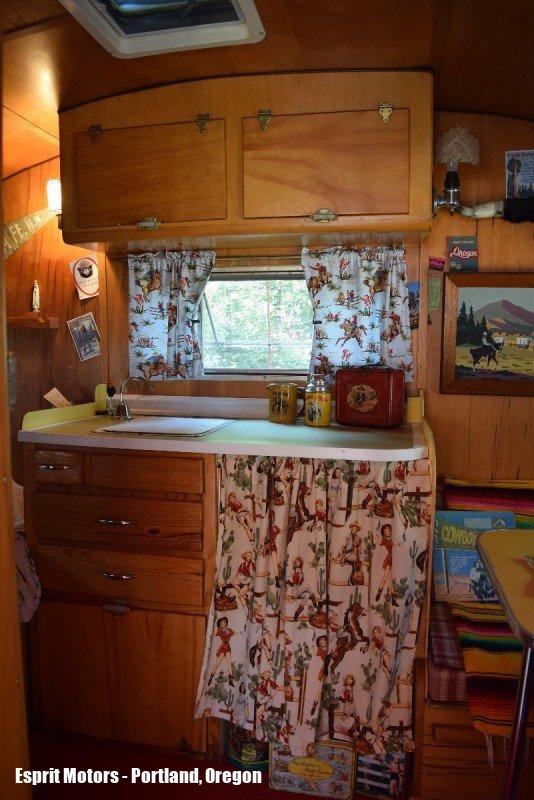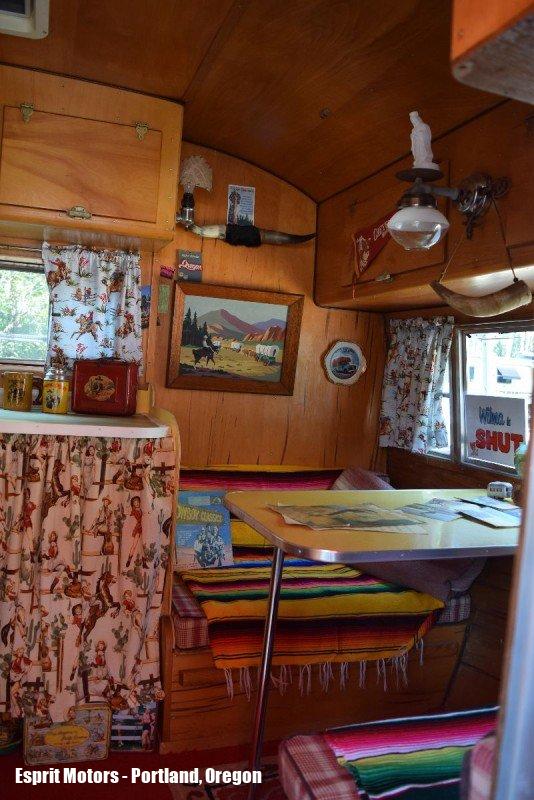 1962 Fleetcraft: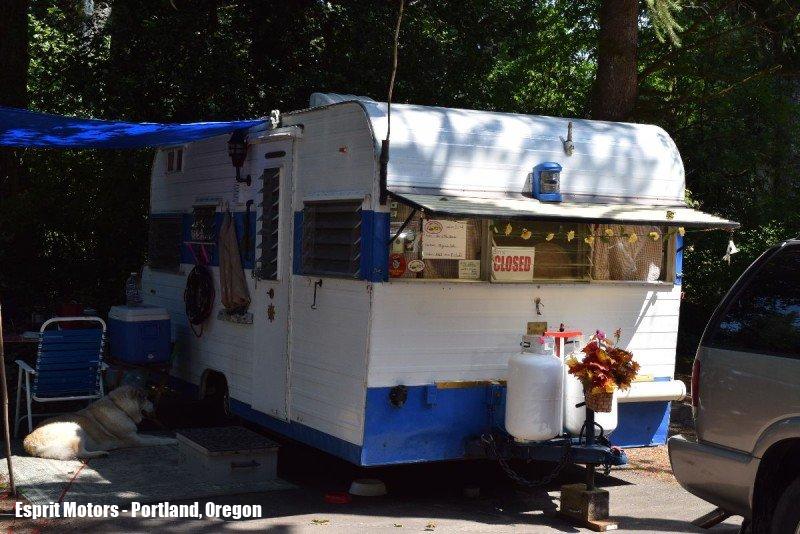 1964 Aladdin: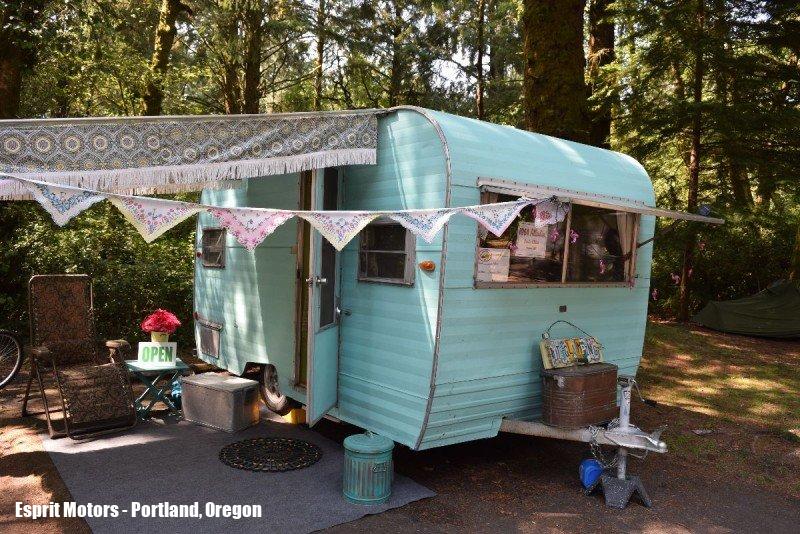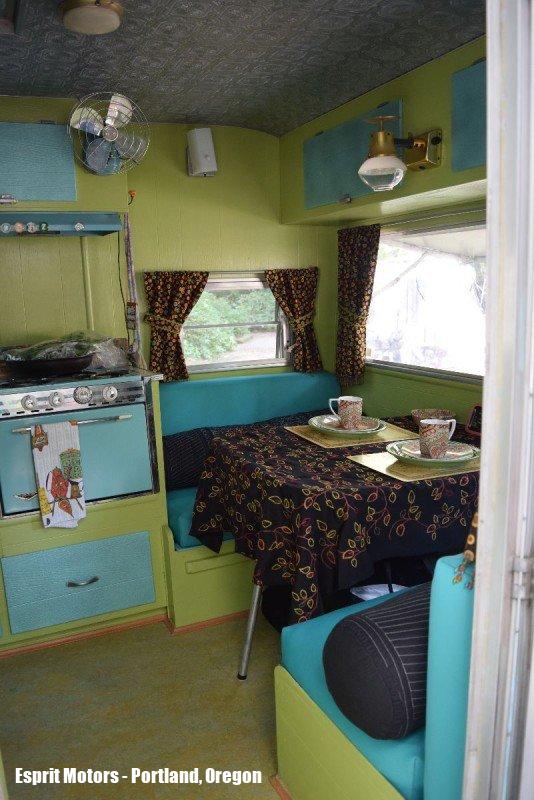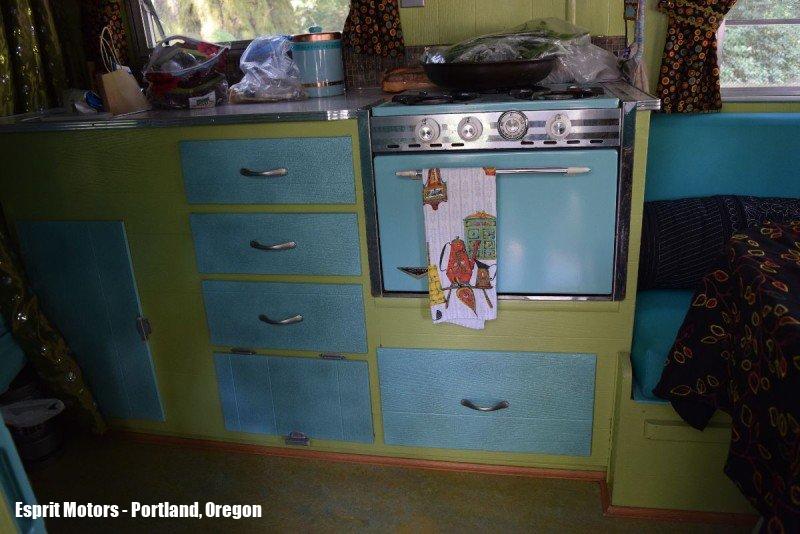 1960-something Roadmaster: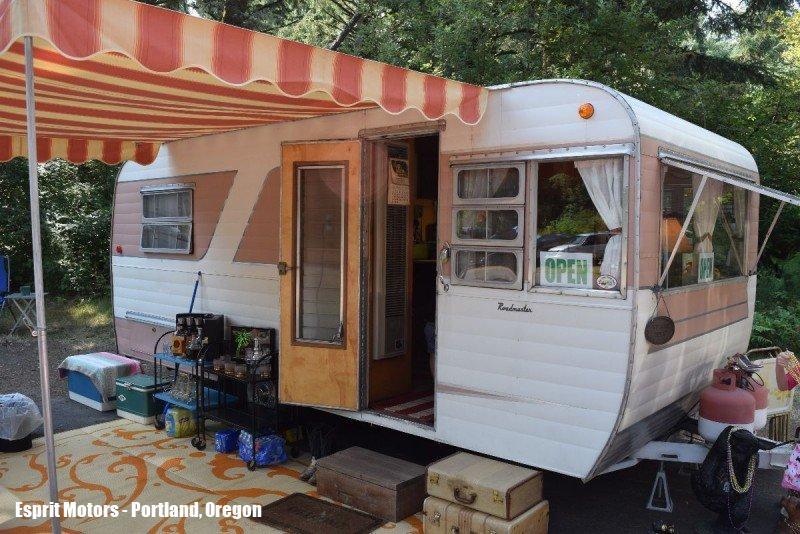 1947 Westwood Coronado: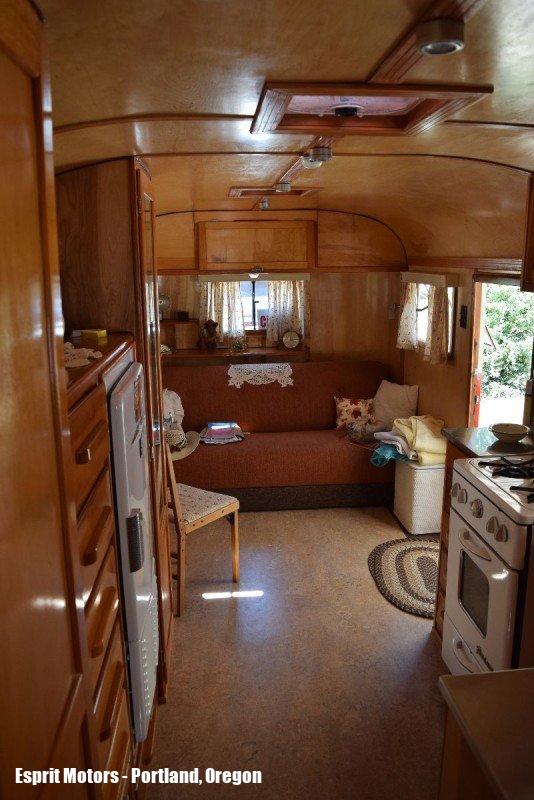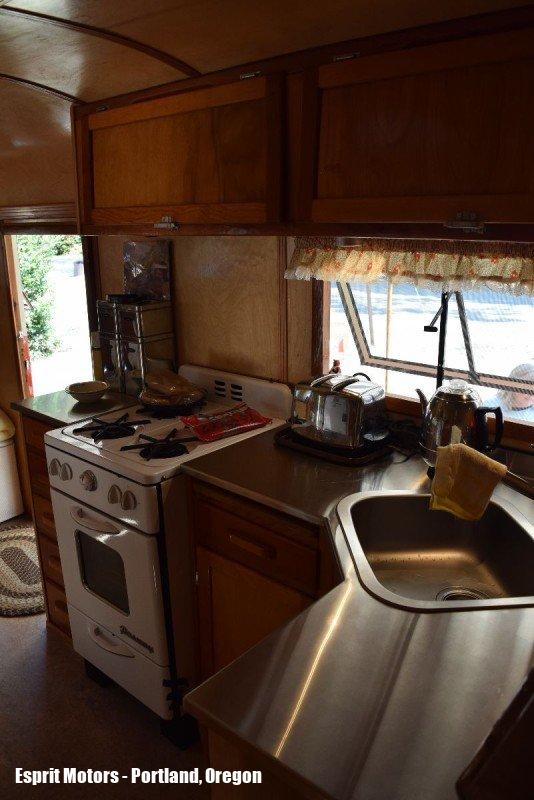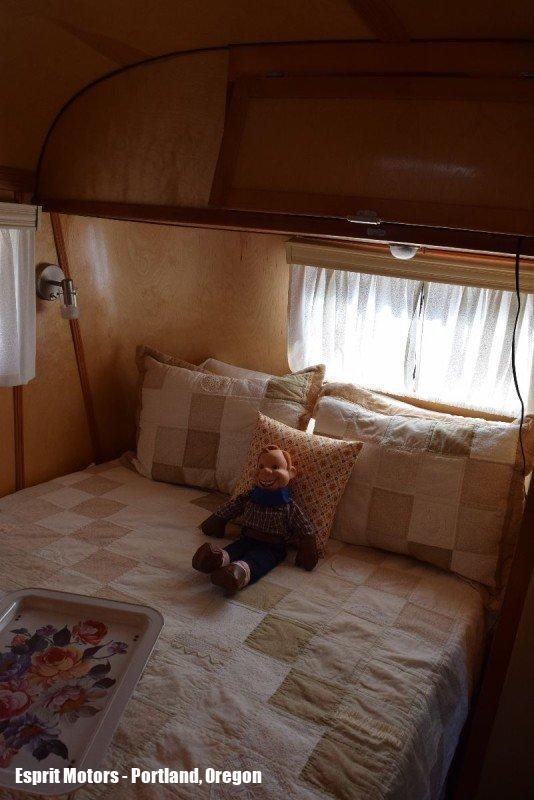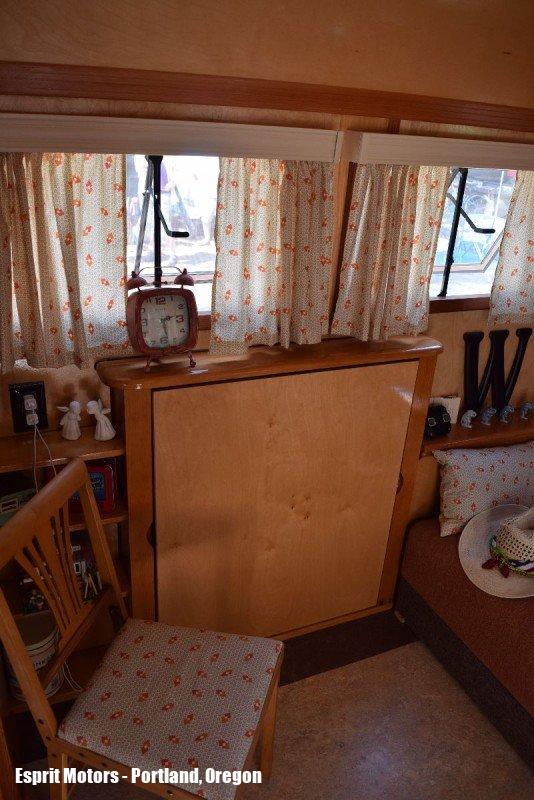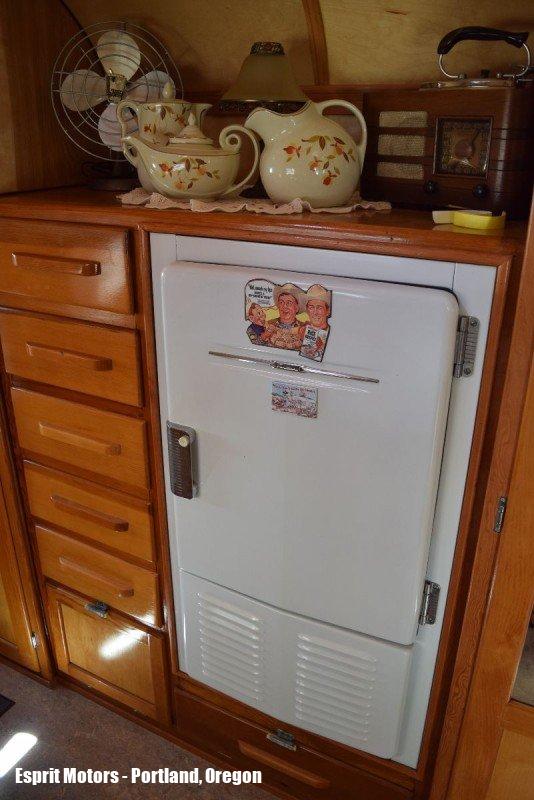 What a fun rally! It was great to meet other vintage trailer owners and get to see inside so many interesting trailers. We are definitely looking forward to attending another rally on our next Esprit Motors field trip.
---