In December 2019, Esprit Motors celebrated our six-year business anniversary! Both of us (Ian and Kim) would like to thank all of the customers that we have worked with over the past six years.
We have enjoyed meeting so many folks in the Portland metro area and beyond. We appreciate every person who has come to look at one of our cars.
In 2020, we are expanding our services to include auto brokerage. Auto brokerage is a way to buy a car if you know what specific make and model you are looking for and we work together to purchase one for you from a dealer-only / wholesale auction (like Manheim Portland).
These cars will still be sold as-is, but because they are fairly new cars, many major systems should still be under the manufacturer's warranty.
So, if you are looking for a car that is between three and five years old (any make or model), we can buy it for you for a fee.
Please contact us for more information so we can describe the process to you.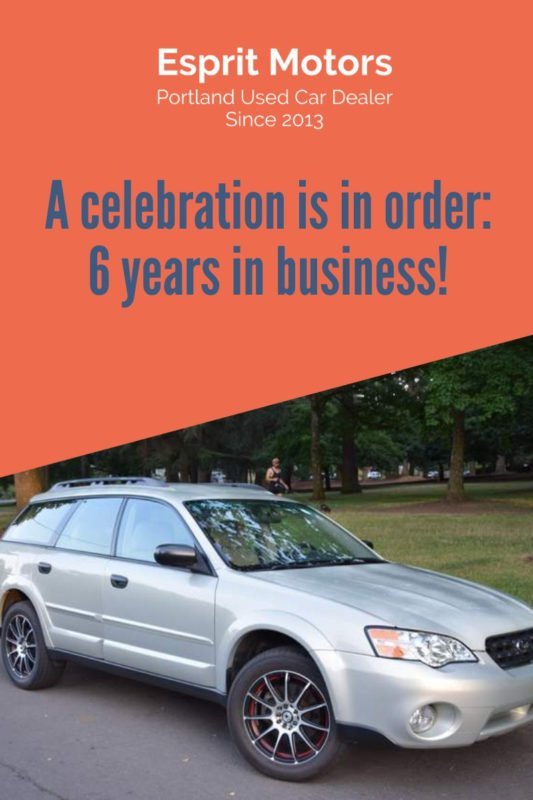 We will still be offering older model Subarus, hybrids / Toyota Priuses, and Volvos for sale (usually model years 2000-2015). These will be posted on our website and sent to people via email that sign up on our mailing list.
Unfortunately, we are not able to offer auto broker services to customers looking for these older cars.
Thank you again for all of your support over the last six years! We look forward to the coming year and working with more wonderful customers.
---