Have you considered hiring an auto broker to purchase a car? We love working with a potential car buyer to find just the right car for your needs!
Here are the typical steps we take when acting as an auto broker to help you buy a car: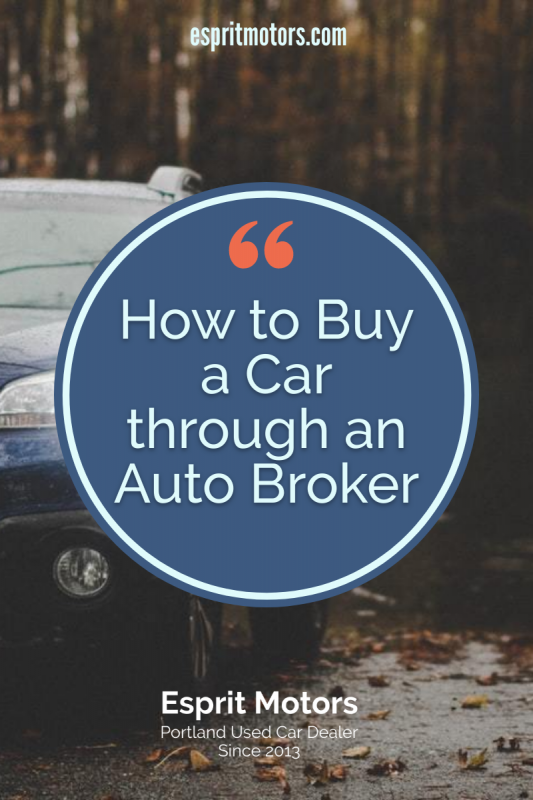 Want more information about whether hiring an auto broker is right for you?
Check out our recent blog post first.
Here are the typical steps that we take when acting as an auto broker and buying a car for you:
1. First, we sit down and talk with you about what you're looking for in a car. As auto brokers and former used car dealers, we can help you find almost any used car on the market.
Do you have a car in mind already, or do you need some help narrowing it down to a few makes or models?
What is important to you in a car? Low miles? A car that has had only one owner? Full maintenance records? Towing capacity? Availability?
We look at trade-offs that could be made and come up with a plan that works for you. We won't try to convince you to buy a Toyota when you want an Alfa Romeo! But, if you're not sure where to start, we can help narrow down your choices to make a sometimes overwhelming process more manageable.
2. Next, we research current pricing to help make sure the car you want fits your budget.  We also look at cars available for sale at the current time.
This is so that we (and you) can get a sense of how many cars out there fit your criteria.  If there aren't any cars available locally, we will also search in other markets nearby, like Seattle, Spokane, Boise, or San Francisco.  If we can't find anything there, we will help you consider whether your criteria might be too narrow.
If there are no viable candidates available currently, we will set up a search for the car or cars that you are interested in purchasing. That way, when they pop up for sale, we can go look at them with you quickly.
This is one of the main benefits of buying a car through an auto broker: local knowledge about pricing and strategy for finding the perfect car for your needs.
3. When we find a car that fits what you're looking for, we research the car further.
We run a CarFax report on the VIN and scrutinize the car listing for any red flags or indications that there might be an issue with the car.  Sometimes what the ad doesn't say or show can tell us more about the condition of the car or the seller's honesty.  Carfax isn't perfect, but it can often help weed out a dud before you waste an evening driving across town.
4. When we've found the right car for you, we can help you inspect it.
You should always inspect and test drive any car you're interested in purchasing. Only you can decide if the seats are comfortable. Or if you can see well out of it. But we can help check for basic mechanical issues, scan the computer for potential codes or recently cleared codes, and report to you on the condition and any issues we have found.
If the car does have an issue that we can identify, we can give you an estimate to have it fixed or call a mechanic for a more exact quote.
Our job is to stay objective about the car. It's easy to get excited about a potential shiny new car and miss the signs that it is going to need expensive repairs soon or that it was wrecked and poorly repaired.
5. If you decide you want to buy the car, we can help you negotiate a fair sales price and sign the paperwork to make sure the purchase process goes smoothly.
Prices are starting to return to pre-pandemic levels, but they are still higher than pre-pandemic. If you're buying from a private party, we will help you and the seller to make sure the title is properly signed off and that they give you a bill of sale.  We will make sure the VIN on the car matches the title and that there are no brands or liens on the title. 
If you're buying from a dealer, we can walk through the paperwork and double-check the math, make sure they don't change the interest rate on you or tack on worthless service packages or protection packages.
6.  Finally, if we are helping you buy a car from outside Portland, we can help arrange to ship it.
Portland is a relatively small market so we used to regularly buy cars up and down the West Coast from San Diego to Seattle.  We know how to negotiate a good deal on shipping and a few tricks to get the car here faster and cheaper. 
Want to learn more? Give us a call at (503) 893 – 9565 and ask to speak with Ian or email us.
---