You have probably heard that a car has a "clean" title or to avoid cars with a "salvage" title, but what does this really mean?
The type of title a car has can greatly impact the value of a car and describes its intended use.
Let's look at each option one by one: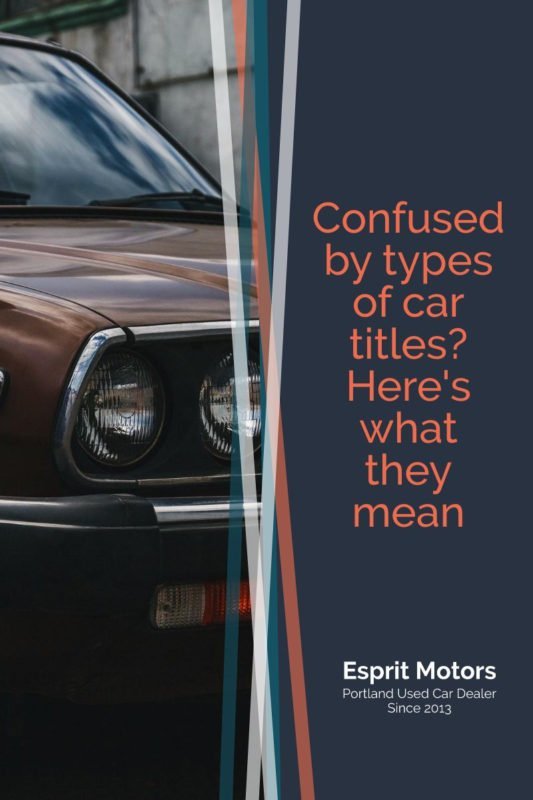 Clean title:
All cars start with a clean title and most will have a clean title throughout their life.  However, this does not necessarily mean that the car has never been in an accident or received any damage.
Salvage title:

A car receives a salvage title when an insurance company deems it a total loss and pays the owner to buy the car after a theft or accident. A car with a salvage title can not be registered or legally driven on a public road.

Rebuilt title:

If a car receives a salvage title but is then repaired, it can be inspected by the DMV and a rebuilt title can be issued.  
Parts Only title:

In certain states, if a car is too damaged to be deemed to be repairable, then it will receive a Parts Only title. This often happens if the car is involved in a flood, fire, or a collision so severe that the car can't be reasonably fixed.

The question that we sometimes get from customers is whether or not a car has a "clean" title or not. All of our vehicles have a clean title – we do not sell cars with salvage titles or rebuilt titles.
If you have any questions about this, please ask us when you come for a test drive and we are happy to show you a copy of the title.
---
---